<deutsch> <english>


Zwettl High School – THE PLACE TO BE
In the last few decades English has become THE international language. Irrespective of the occupational field, a profound knowledge of English is advantageous everywhere and we make every effort to prepare our students for future challenges.
Like in all modern foreign language classes, English language teaching aims at the successful acquisition of the four main skills (speaking, listening, reading, and writing) through customized teaching for the respective age group. Content from the schoolbook as well as current events dealt with in class introduce the pupils, on the one hand, to the reality of English-speaking countries and, on the other hand, to matters of everyday life. This information is the basis for discussions about regional and global events so that our students are able to gain insights and outlooks.
Furthermore, the provided topics may lead to individual projects, and our pupils might find themselves dressed up like English high school students on School Uniform Day or enjoy a real English breakfast. Finally, English Fun and Games is an popular part of the project week at the end of the school year.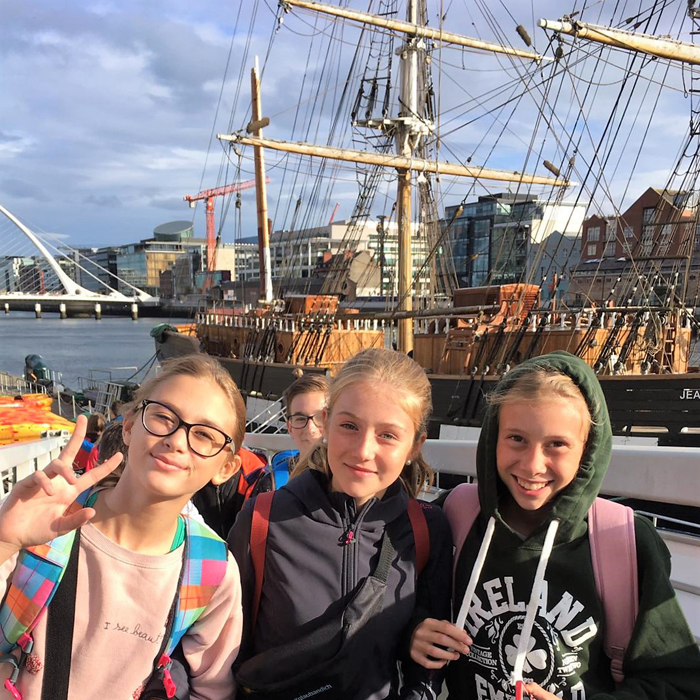 The Irish Experience – Language Trip to Ireland
This trip, which is generally taken by our fourth graders, is without doubt our most memorable adventure. However, in case it is not advisable to travel to Ireland in the future, there is still the option to invite native speakers and to have an "English in Action" week at our school or to offer a language camp in Austria. 
English Elective – English is fun!
In the weekly double lesson, teachers try to integrate the interests of teenagers, thereby enjoying the opportunity to engage more deeply in a specific field than is possible in the regular English lesson. The main focus is on speaking skills, and students can learn new structures they are interested in and apply them at the same time. Projects like the production of a YouTube video enhance the ability to cooperate in teams as well as spontaneous presentation skills in English.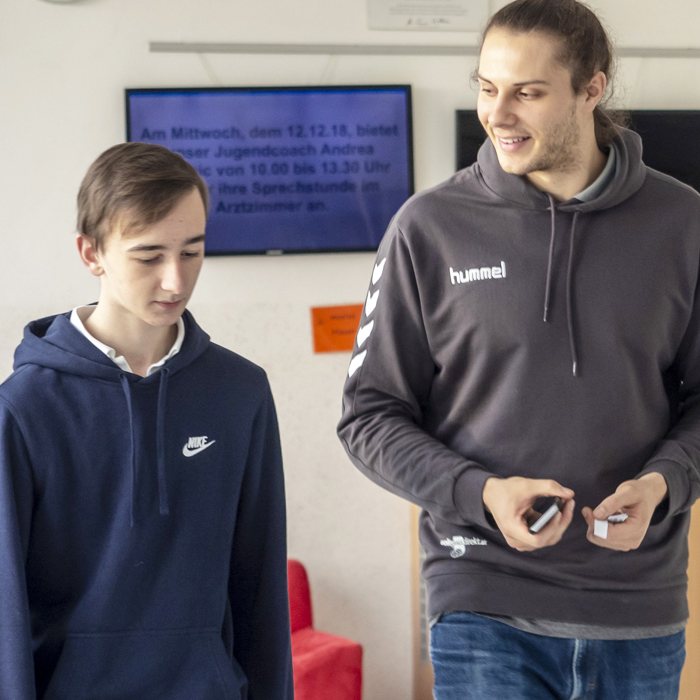 Native speakers
Furthermore, we regularly enjoy the company of native speakers in our school. Last year we welcomed Leo from Canada, and this year Tom from Australia is supporting the English teachers in some lessons.
Comments of former students
Denise (16, HTL Krems): Before I chose this school, I went to Grammar School in Zwettl, which is a great school to learn new and improve available English skills. There I refined my speaking and writing a lot and thus I was very well prepared for my new school.
Now English, as a subject, isn't that difficult for me. It's very easy to meet my new English teacher's expectations and follow the classes. In my first year we found out how much we had memorized from our school before and at that time I realized that it had been the right choice to attend this Grammar School.

Valerie (25, physician): Having been taught English throughout my eight years at BG Zwettl did not only give me a solid base for communication in English in my private life (conversations, travelling) but also in my further education. As we had gone through a wide area of topics in the course of our lessons and were used to picking up new vocabulary quickly, I was well prepared for internships abroad and now I am also happy to communicate with some of my patients in English whenever necessary.

English is taught by: